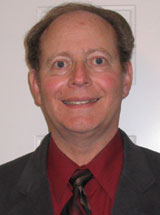 Hara Group Travel and Event Planners was started by Steven R. Hara. Our #1 priority is the quality service that we provide to our clients. Hara Group consists of experienced Travel and Event Planner professionals who assist our clients in all areas of vacation planning (cruises and land packages) for singles, couples, families, honeymoons, weddings, special celebrations such as anniversaries, birthdays, retirement parties, corporate conventions and seminars, etc.
Steve is a former teacher and public school administrator. He also has 14 years of experience and education in the travel business. He and his consultants are able to properly provide our clients with the right ship, vacation package, and itinerary. Steve always strives for the perfect balance of price and luxury that equal value when suggesting your next cruise vacation or travel package. We take pride in helping you make the final decisions to select a destination, hotel, mode of transportation, cruise, or tour. We provide you with travel bookings that make your travel a pleasurable and most satisfactory experience.
Our experienced event planners provide their expertise in planning and coordinating all aspects of your private parties or corporate conferences and conventions. They have specialized in planning of corporate events, weddings, etc. The event planning department is a full service party planning department that provides music, photographers, flowers, invitations, venues, caterers, etc. Our art department can create personalized centerpieces, backdrops, artwork, sign-in boards, party favors, and lighting. Our clients can book clowns, magicians, sports celebrities, and other entertainers. They take pride in helping you find the right place and all of the amenities to meet your needs.
Our goal and experience is to enhance peoples' lives by broadening their knowledge of the world in which they travel and fulfill their dreams. We are a company built on a philosophy of integrity, innovation, and respect.
To enhance our offerings to our customers, we are a member of one of the largest travel consortiums in the industry, Vacation.com. Vacation.com is a travel services organization serving more than 5,100 travel agencies with locations across the United States and Canada.
How do our customers benefit from Hara Group Travel and Event Planners' association with Vacation.com? All of our coustomers receive the best prices and values on their vacations and cruises, incentives, special amenities, and personalized service in planning every vacation and cruise.
Call (847) 910-2397 or outside of Illinois toll free (866) 313-0100 to speak with one of our experienced travel or event professionals.